Management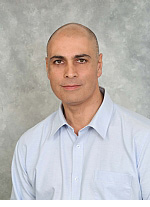 Guy Regev
Chairman of the board, Gaon Holdings CEO
Education: LL.B ,Kiryat Ono Academic College
BA Business Administration and Accounting, Ramat Gan College
Previous positions: CEO Shaked Global Group, Deputy VP of Commerce Shikun U'Binui Group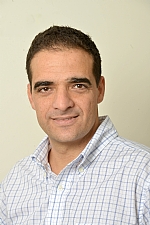 Moshe Misgav
CEO Madey Vered
Education: B.A Degree in Economics and Accounting (Tel Aviv University)
Previous positions: Senior VP business development Gaon Group, Deputy VP for Finance, and Deputy to the CEO of B. Gaon Holdings Ltd., Deputy VP for Mergers and Acquisitions of B. Gaon Holdings Ltd., and Manager of the Research Department of Dash Aipax Holdings Ltd.
Menashe Kaslesy
VP Business Development
Amir Shainuk
Operations Manager
Education: MBA business administration Coleman college
Previous positions: operations manager (Dental sector)
Eliran Harari
Director of Finance (CFO)
Education: MBA Business administration Colman college Rishon Lezion

Previous positions: Comptroller at Mei Avivim.
Alex shcheglov
Product Engineer
Education: Bachelor of Mechanical Engineering, BGU university.
Lior Cohen
customers & Implementation department manger
Education: BA in Psychology and Sociology from Bar Ilan University. MA in Organizational Consultation, College of Management.